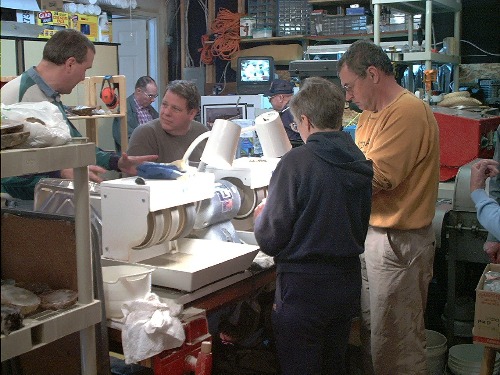 Lapidary is the art of cutting and polishing stone. Lapidary has its roots in prehistory as early humans began fashioning tools and weaponry from stone. These techniques were also used for personal adornment. Carving stone became a characteristic of many cultures throughout the world.
During the 1950s, 60s and 70s lapidary became a popular hobby in the United States. Hobbyists enjoyed cutting and polishing stones and then mounting them into prefabricated jewelry settings or metalwork of their own creation called silver smithing. Most lapidary hobbyists enjoyed creating cabochons and/or faceting stones. Cabochons (kab'e shän')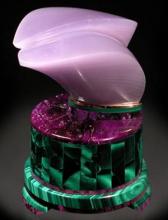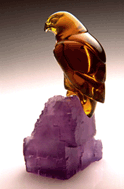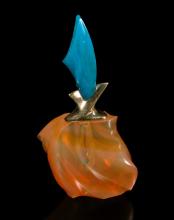 The Lapidary Satellite Group meets by appointment only.
The meetings are held in Sharon's garage. Bring COOKIES!
For more information: Email, Sharon Holte at [email protected]