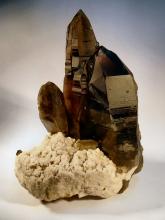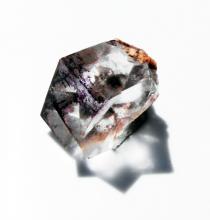 The Crystal Satellite Group is dedicated to the discovery, identification and study of crystalline minerals of all types. We specialize in the recovery and preparation of numerous local minerals for which the Pikes Peak region is world renown. These include Amazonite, Smokey Quartz, Topaz and Fluorite.
The Crystal Group organizes several field trips every summer. It is during these trips that the younger members can gain a treasure trove of knowledge and experience from long-time members who are among the most knowledgeable in the U.S.
The Crystal Group meets every 4th Thursday of the month at 7:00 PM.
All Crystal Self-Collected by Kevin Witte & Robert Germano from the Pikes Peak Batholith. All Photo Rights Reserved.
There will be no meetings June, July or August of 2017, restarting in September.